Find A Motorcycle Accident Attorney in San Diego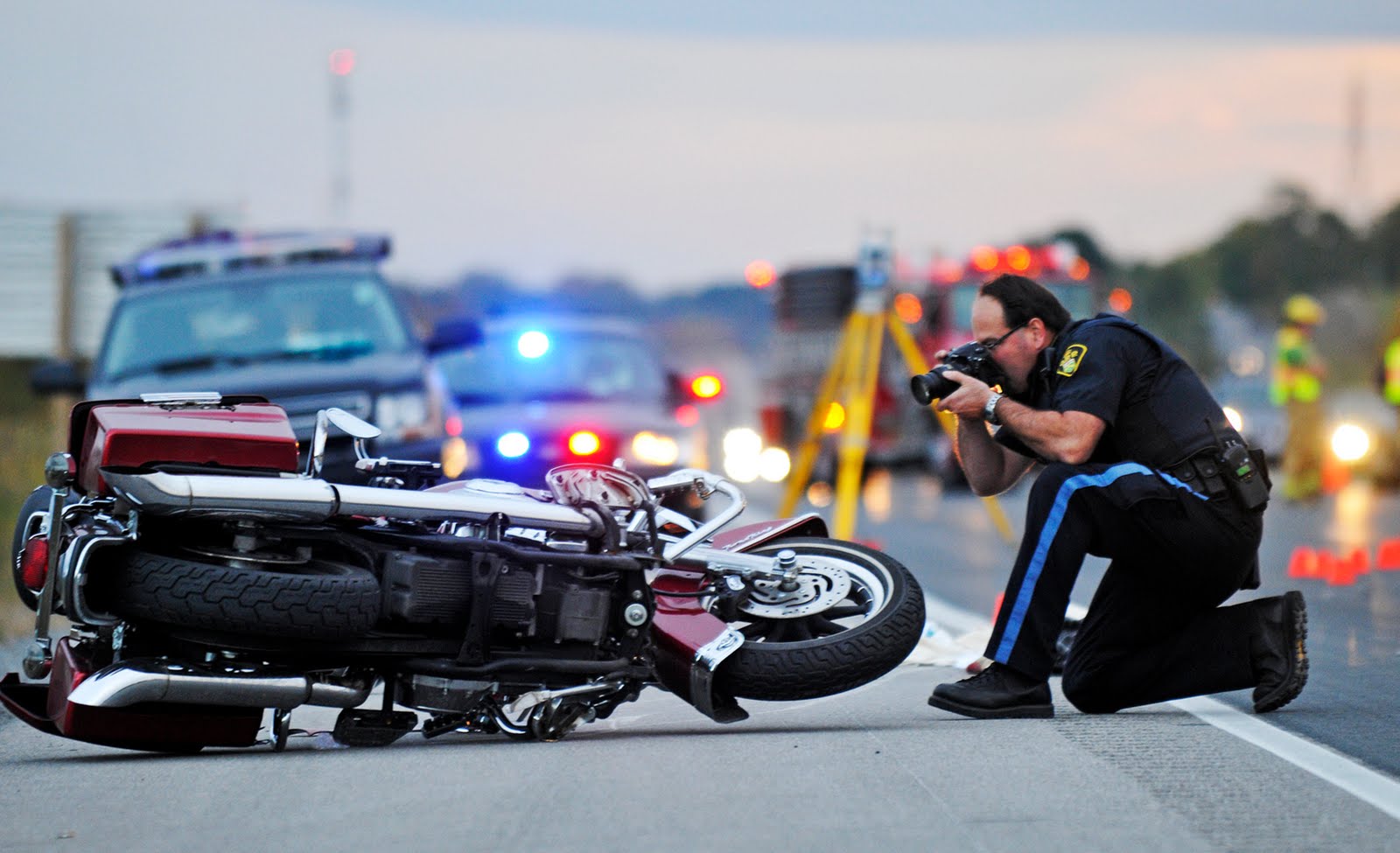 You may not know it, but an accident attorney working on motorcycle accident claims face several challenges that any other motorized vehicle accident claim would not come across. You should be made aware of the challenges motorcyclists come across when filing accident claims before you decide to embark on your journey to receive financial compensation alone after an accident has occurred.
What to Expect from an Accident Attorney
First, a motorcyclists' body is almost completely exposed, so any injuries that may develop during a motorcycle accident tend to be much more severe than that of someone who is involved in a car accident. Because the injuries that motorcyclists endure during an accident are so severe personal injury claims after these accidents involve high financial compensation demands. These high compensation demands mean the insurance companies will almost always stringently oppose these claims. To discredit or dismiss a motorcyclist's claim an insurance companies often will claim that the injured biker involved in the accident was an unreasonable risk-taker and by willingly partaking in such a risk the motorcyclist should not be eligible to receive financial compensation. This is just one example of the wide variety of difficulties you, as a motorcycle accident survivor need to be made aware of before you make your decision to search for personal injury attorneys in San Diego for your motorcycle accident or to represent your own interests.
You should also be aware that by using California's comparative negligence law, these insurers attempt to place blame for the accident on the biker, who is not in any way, shape, or form at fault for the accident, in order to deny the claim and any financial compensation involved with the claim. Our accident attorneys at King Aminpour & Associates have extensive experience in motorcycle accident cases in San Diego and the surrounding area. Our accident injury lawyers understand what is required to create an unshakable case and come out on top whether in negotiations or at trial. A motorcycle accident lawyer within our firm will be willing to take your case as far as you would like to go until you feel you have an agreeable outcome.
Your Accident Attorney Should Go Above and Beyond
Although financial compensation is a large part of any motorcycle accident injury claim case there is much more to settling a case then simply negotiating a dollar amount with an insurance company. Your personal injury attorney within our San Diego firm knows that there are many elements to each motorcycle accident case. There are statutes that are currently in place that could bar you from any and all recovery if you do not file the proper documents on time. There are also situations in which an injured person must deal with medical liens from their health care providers. In some cases a person's health insurance company may try to take part of the settlement through a process known as subrogation. Without a motorcycle accident attorney, people often pay far more money to hospitals and insurance companies than is necessary. Part of the service that our personal injury law firm provides is to negotiate and settle any insurance claims or medical liens.
In some cases, a rider may suffer injuries to their neck or spine and not even realize that they have suffered an injury until days or sometimes weeks after an accident. Our motorcycle accident lawyers have the right experience and knowledge in dealing with your claim, no matter what your individual needs or circumstances may be. When a motorcycle accident results in injury, compensation usually includes economic damages, such as but not limited to medical expenses and lost income, and non-economic damages, such as pain and suffering and emotional distress. In the extremely unfortunate event an accident results in death, California law allows certain surviving family members to recover damages for their own losses.
Likewise, what you think is only minor surface damage to your bike can turn out to be a major mechanical issue or even a total loss! If you agree to a settlement offered by the insurance company, who's only best interest they have in mind is their own, with-out the aid of one of our accident injury lawyers and accept the money, there is no second chance to recover the money you may have lost out on later on down the road.
Make a wise decision when choosing personal injury law firms and choose an accident attorney at King Aminpour & Associates .
Contact one of our personal injury attorneys in San Diego today for a free consultation to find out how we can help you with your motorcycle accident. (619) 512-2317 Motorcycle Accident Attorney San Diego.
Summary
Reviewer
Review Date
Reviewed Item
Author Rating